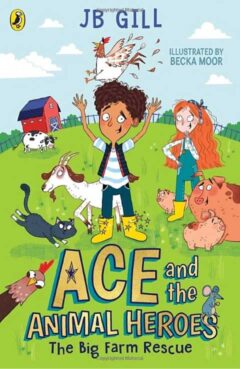 Ace and the Animal Heroes: The Big Farm Rescue
JB Gill, Becka Moor (Illustrator)
When Ace receives a surprise gift from a long-lost relative, he and his amazing grandparents pack up their life in the city and move to the countryside to live on a run-down farm.
There's an even bigger surprise in-store for Ace when he tries on some magical new wellies and realises he can talk to animals! He's going to need this new skill to take on the evil Councillor Crabbington, who is determined to shut down the farm.
With a little help from Ginger the Pig, some squawkative hens and a new best friend, Ace must find a way to save the farm before Councillor Crabbington gets his hands on it!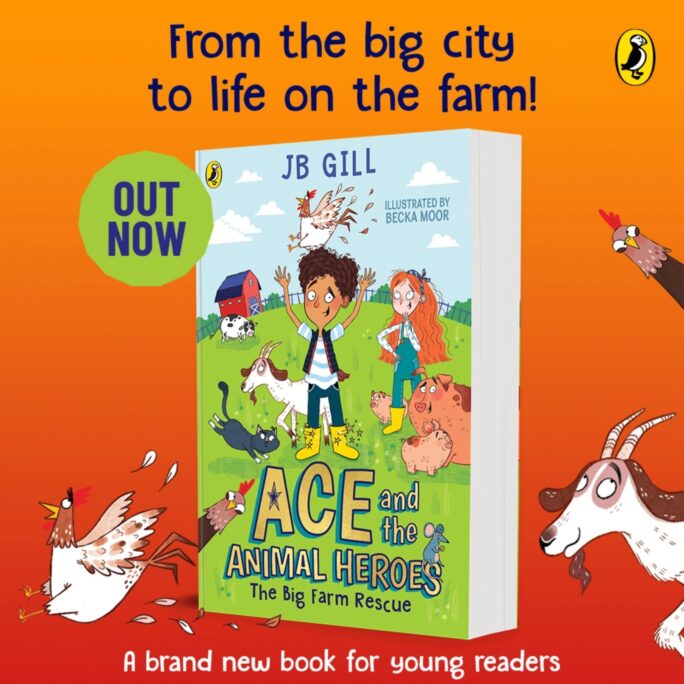 "[V]ery entertaining and a pleasure to read for any young child . . . This is a fun read and comes highly recommended.